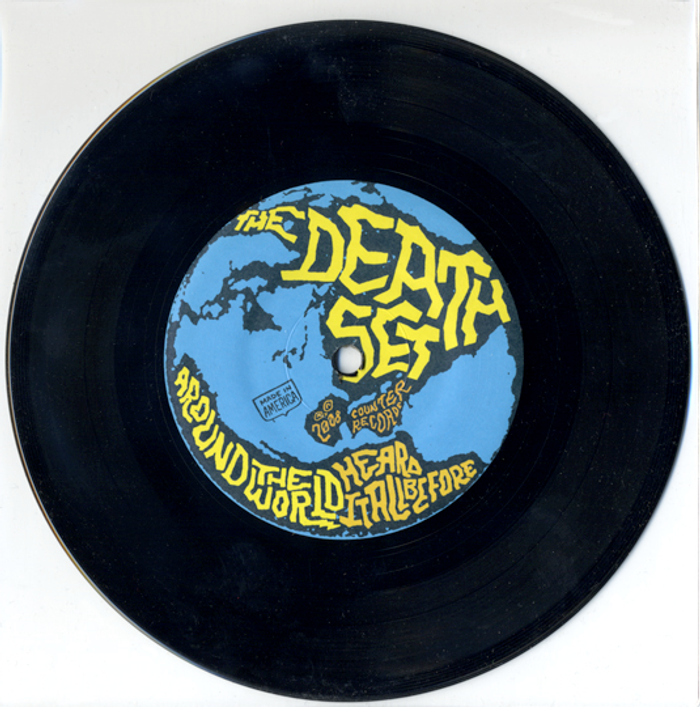 Around The World (Ltd. one-sided/hand-etched 7")
Free button with purchase!
Around The World

Heard It All Before
The Death Set go around the world, and look good doing it. You too can look good, with this gem of a jam in your tiger paw. Pronouncing their arrival, The Death Set offer this single-sided 7" – "Around the World" b/w "Heard It All Before" – etched on the B-side by the hand of Nolen Strals, who did the award-winning work on the "Worldwide" album art. Collect this limited edition wax, #1 in a series of 1, with more to come.