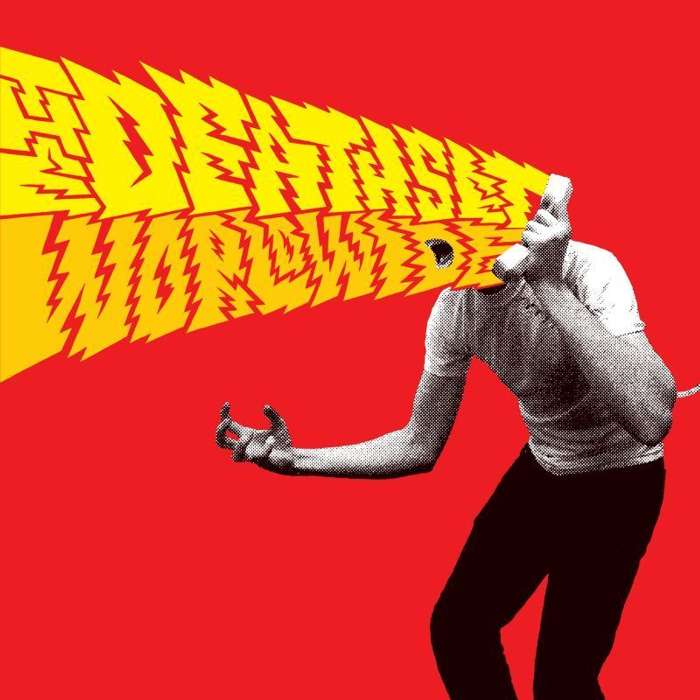 Worldwide - CD
Free button with purchase!
Track List:
Solve It

Listen to this Collision

Negative Thinking

Intermission

Spaz

Cold Teeth

Around the World

Impossible

Superzero

Day in the Wife

Bla!

Moving Forward

MFDS

Had A Bird

Peak Oil

This Song

Heard It All Before

Selective Memories
Straight out of Baltimore's burgeoning and increasingly wild music scene, The Death Set throw punk rock abandon onto warehouse dancefloors and come up with something unique. In April, The Death Set release their debut album, "Worldwide", a micro-blast of catchy choruses, screamed lyrics, chaos, violence, humour and the reaffirmation of the value of going fucking nuts. From the sheer elated nursery rhyme brilliance of "Listen To The Collision", through the repudiation of "Negative Thinking", into the micro-anthemic "Cold Teeth", the secret to The Death Set's charm lies in their refutation of the built-in nihilism of punk, and the contradiction of abrasive positivity. Through their traveling manifesto, "Around The World," the pop and scream of "Impossible," the trad-thrash of "Day In The Wife", or the complete release at the end of "Peak Oil", this is a record of anthems for the best misfits party ever. Johnny Siera and Beau Velasco started The Death Set's worldwide journey on the Gold Coast of Australia in 2005. A tour with Brooklynites Japanther convinced them that the New York borough was the place to make their music work. Brooklyn, though, wasn't quite the cheap haven of nutters, artists and musicians it had been a few years before. For that and the grittiness they went to Baltimore. Here they found the perfect stomping ground for the mayhem they had been perfecting. Warehouse parties in the derelict remains of the city's manufacturing past were the ideal forum for what Johnny wanted the band to do. Taking notes from bands like Lightning Bolt, The Death Set rejected stages in favour of playing on the floor, in people's faces. And crowds responded, flocking to see them, closing in on them, interacting, dancing, fighting, laughing with the group, each buoyed by the other's energy. Although Beau played a major part in "Worldwide", he decided to take a backseat in The Death Set when it came to going global. Johnny recruited a Baltimore native, Peter O'Connell, to double guitar and vocal duties. The group is rounded out by whatever drummer can play fast enough on a fucked up kit. In addition to Japanther, The Death Set have played and toured with the likes of Spank Rock, Girl Talk, Ponytail, Matt & Kim and Best Fwends, and have been remixed by Bonde De Role and Dan Deacon. Although in some ways they share an aesthetic with those bands, The Death Set smash open a long history of blast beat punk, indie rock and hardcore. 18 songs, 26 minutes: prepare for The Mother Fucking Death Set.